UPDATES
4/9/21
ADDED
FANART
PAGE FOR MY NEKOJIRU FANART. NOT MUCH CONTENT CURRENTLY, SORRY.
2/5/20
FINISHED THE
LINKS
AREA, MADE A PAGE TO CATALOGUE THE
MANGA.
TWEAKED SOME MINOR THINGS AS WELL HEHE.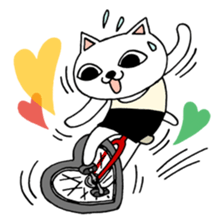 2/2/20
FINISHED CREATING THE
VIDEO
SECTION. I WILL UPDATE WITH MORE VIDEO CONTENT SOON. UNFORTUNATELY YOUTUBE DOES NOT HAVE A WIDE SELECTON OF SILLY NEKOJIRU CONTENT.
1/30/21
UPDATED THE MERCH SECTION.
1/28/21
UPDATED THE MAIN PAGE. ADDED ALL THE NAMED HYPERLINKS.